Just spent the last 5 days camping at Folk Fest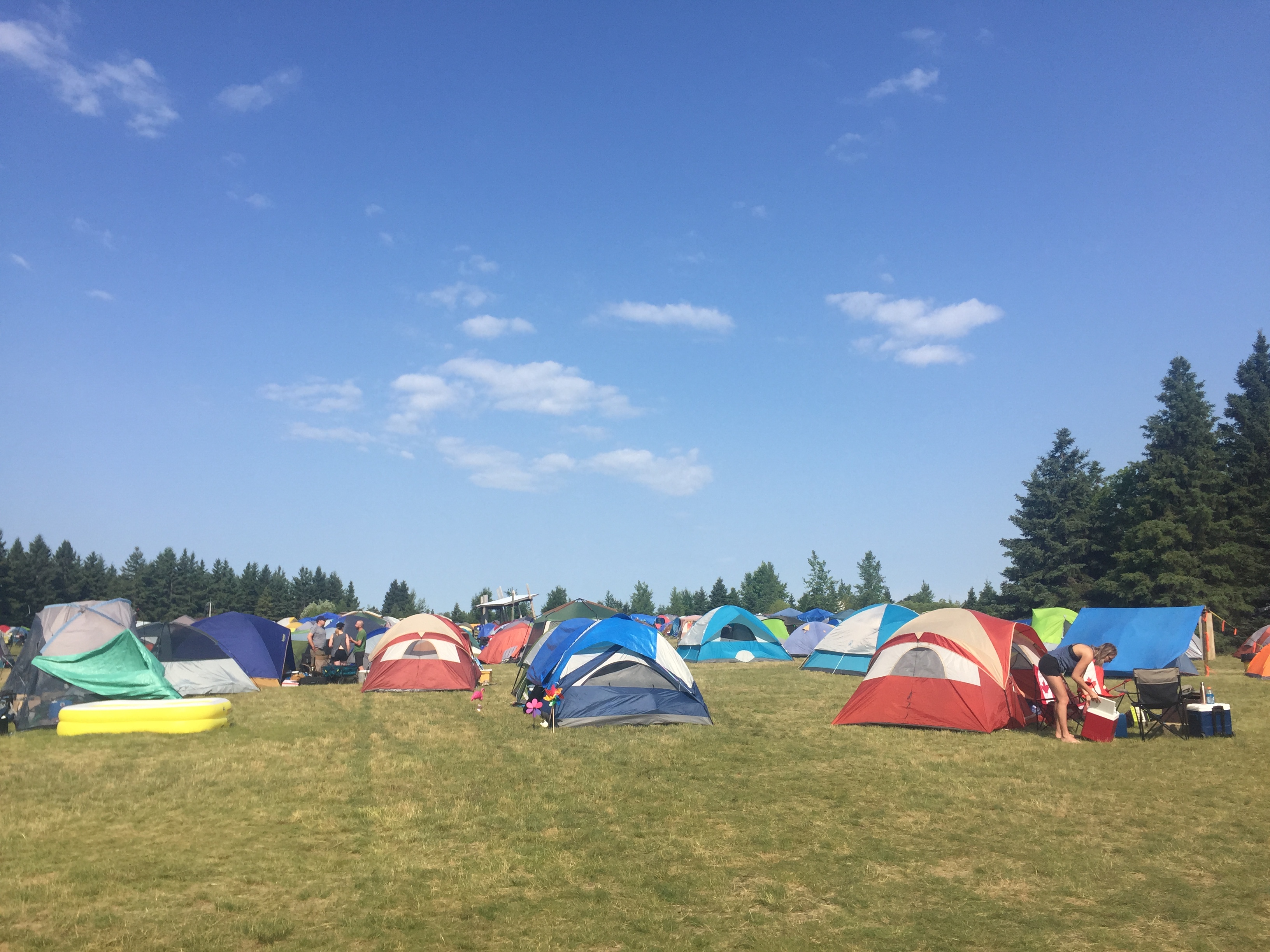 Most years we volunteer but 2017 has been so crazy and hectic already that we nixed the extra responsibility. Instead we just camped and roasted in the sun and took in as much music as you can reasonably cram into bright, hot days without giving yourself sunstroke.

We saw The Barenaked Ladies, City and Colour, Begonia, Charoltte Cardin and omg John K. Samson and The Winter Wheat.
John and I held hands and sang along to Pamphleteer and it was sort of perfect.
At the Big Blue stage at night there was lots of crowdsurfing. Kids climbing up into the crowd and floating around on top of others and I thought

That shit is so dangerous.
And I swear as I thought that some young dude who was crowdsurfing but was busy trying to selfie fell down and right onto his back in the crowd. Which made me realize that I'm old now because my first thought wasn't "oh no! Back to dancing" it was
He could have broken his neck!
When I was younger I just wanted to party all the time. I didn't care if I hurt myself. I was just in it to win it and the hangovers and bruises and fuzzy memories be damned. But now that I'm getting older all that stupid stuff I used to do that seemed like no big deal at the time suddenly seems so much more serious.
Like man you only live once so you gotta take care of yourself.
Which is why buddy taking a selfie while crowdsurfing freaked me out so bad. It reminded me of what a reckless dummy I used to be.
So I went and hung out in the beer garden with my friends.
Which is what adults do at festivals, anyway.
---