We saw a movie on the weekend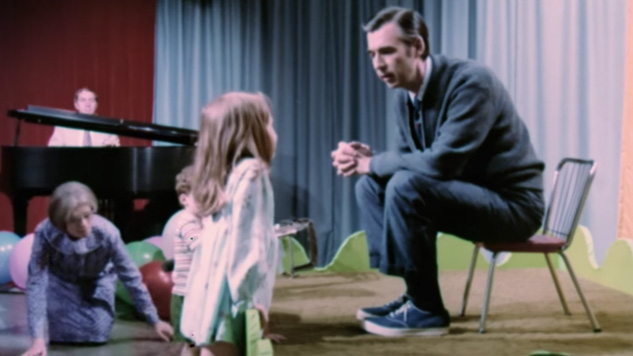 It was at the Cinématheque down in The Exchange District and it was the first movie I've seen there in a long time. We ordered popcorn and an Orange Jones Soda, which is my favourite, and a bag of Skittles which are also my favourite.
Luckily for me John's favourite is popcorn so going to the movies together is always an easy experience since we never disagree on what to get. We sat in the second row which didn't matter much since the cinema is so small that there's no bad seats, really.
The movie was Won't You Be My Neighbor? and it was a documentary about Fred Rogers, who most people over 30 will recognize as Mister Rogers of the iconic children's program Mister Rogers Neighbourhood.
He was the guy who talked to you about divorce when your parents were trying to keep you in the dark. He was the adult who explained what it meant to die when everyone around you was saying "Grandma went to sleep forever." He was the adult who said "I like you just the way you are" to a lot of kids who needed to hear it. Me included.
I wore my glasses because I knew I was going to cry at least once, and I did but only a little. I heard a lot of other people sniffling though, so there were at least a few other misty-eyed viewers in the room.
It was weird to get emotional to clips of an old man telling us he liked us just the way we were.
Think about that: a whole room full of people, sniffling and trying to hold back tears, getting emotional about a man who went out of his way to tell them that they're special and deserve to be loved no matter what.
What an incredible impact to be able to have on people.
And how heartbreaking that so many of us still needed to hear it.
I still needed to hear it.
At the end of the film his wife and some of the other interviewees said that Mister Rogers struggled to believe that his show had made a meaningful impact on the world at large.

How he spent his career trying to heal a broken world that seemed to be getting worse, not better, and doubted whether his voice and message had any value in modern society.
Which was the most heartbreaking thing of all if you ask me.
---