January 2017
- by Alyson Shane
Before I go further, I want to acknowledge that the march I'm discussing was held on Treaty 1 territory.

I mention it because it's important for me to acknowledge that I marched for treatment, rights, and freedoms that many Indigenous people, particularly Indigenous women and girls, still do not receive despite the fact that we marched on their traditional lands.
I also want to preface my post by saying that as a white cisgender female, born in Canada to a middle-class household, with a post-secondary education, I understand and accept my privilege. I do my best to be aware of that privilege and to be respectful and accepting that there are gaps in my perspective, knowledge, and understanding. I want to be clear that my perspective can't (and shouldn't) be representative of, or exclusionary to, others. I also apologize in advance if I unintentionally exclude a specific group from this post - it's not my intention to do so, I am just going to write what I can from the heart in the best and clearest way that I know how.
Without further ado.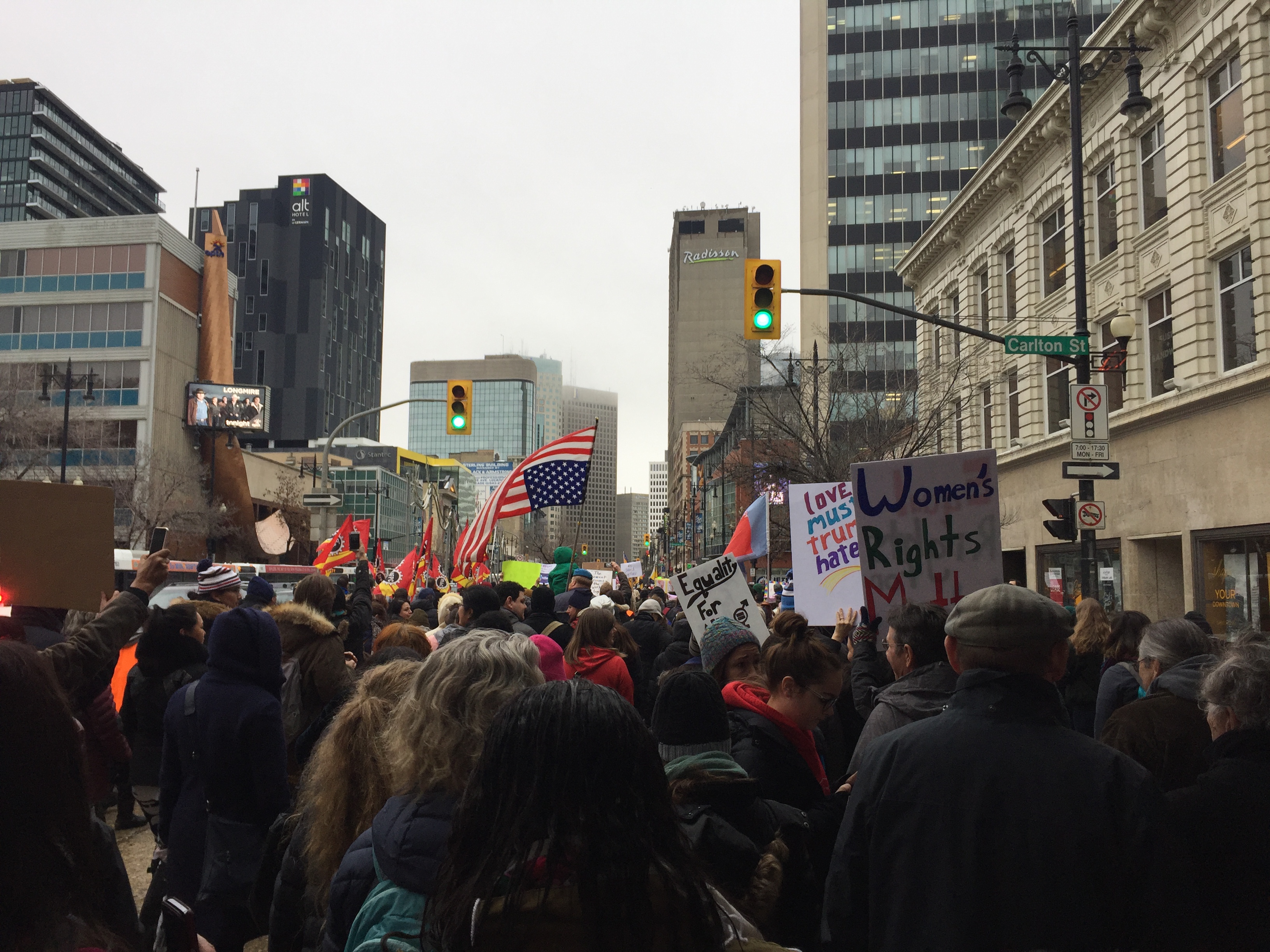 Why I marched
I marched because I believe in equal rights. I believe that everyone, regardless of their sexual orientation, gender identity, place of birth, skin colour, mental or physical ability, and religious beliefs should have a place within our society. Everyone has the right to feel safe and respected, and I support a movement which makes equality one of its core principles.
I marched because I stand as an ally behind the LGBTQIA community. I recognize that there are struggles and issues that I can't possibly start to understand due to my privilege as a white cisgender woman, but I stand behind these groups as an ally because I believe that we should be able to love whomever we want, and to have our sexual and gender identities respected and supported by our families, communities, and governments.
I marched because I value our sexual and reproductive rights. I believe that everyone deserves to have access to medically sound, high-quality sexual information and counselling, reproductive care including birth control, and access to safe, legal abortions regardless of their income, sexual and gender identity, race or religious belief. I support helping individuals make well-informed and medically sound decisions about their bodies and sexual and reproductive health.
I marched because I stand as an ally behind minorities and POC. As a white woman I accept that there are struggles that I will simply never face due to my skin colour. With that in mind, I do my best to be an ally to movements like Idle No More and Black Lives Matter. I acknowledge that it is not my place to fight on behalf these groups, but to express my support in the ways which are appropriate.
I marched for our planet. I believe that we have a responsibility to take care of our planet, and to stop putting our convenience and comfort before tackling issues like climate change. We need to end our dependency on fossil fuels and transition to green, renewable energy sources which won't cause further damage the planet and put the future of our species and the rest of the life on this planet at risk.

I marched because I have made mistakes. Opinions grow and change over time, and I know that in the past I have made thoughtless and hurtful comments, and have acted in ways which could have been more kind and well-informed. I am continually doing my best to learn to be an ally, and to learn from my past missteps and do better moving forward.

I marched for my future children. I want to bring children into a world where they don't have to feel ashamed of who they are, what they look like, what their mental or physical capabilities may be, and who they love. I want to be a part of a movement which encourages the best in our society, and which is pushing for a future that I can be proud of.
What can we do now?
Naysayers on the internet and elsewhere have tried to downplay the importance of this movement, saying that it will "die out", "go nowhere" after the initial march has ended, but don't believe them. The cause will only die out if we stop caring about each other and putting in the time and effort to make our voices heard, and that won't happen.
Here are some ways that we can do our part to keep this movement alive:
Acknowledge our privilege
It took me a lot longer than I care to admit to come to terms with my privilege. It's hard and uncomfortable to look critically at yourself and realize the ways in which society treats you differently than other people, but being able to is essential to being an empathetic ally to other groups.
If you aren't sure what any of this means, BuzzFeed has a handy and easy to understand quiz which breaks down some ways in which you may be more privileged than others.
Speak out + listen back
Talk to the people around you about politics and issues that you care about. If you don't feel like you care about any issues, read a few news articles and make a list of the things that you agree and disagree with. Now, google those points and learn as much about them as you can.
Next, ask the people around you what their thoughts are on those topics. Don't be afraid if they're different that yours: instead, look at it as a chance to learn about a different perspective than your own. Ask questions and be curious and respectful, even if you disagree.
Don't be afraid to be wrong, or to admit that you don't know something. Everyone is learning all the time, you and me included.
Get out there
It's easy to be an armchair activist, but until we start getting out from behind our computer screens and showing up to events in our community we can't really begin to understand what other people are thinking and feeling.
Show up to town hall meetings, political debates, free lectures and rallies when you can. It's okay if you don't feel comfortable, and don't know what to say or do. Just showing up and listening is more than a lot of people are willing to do.
If you live in Winnipeg and want a friend to come with you, let me know and I'd be happy to join you.
Did you attend any the Women's March rallies? What were your experiences like? Tweet at me or tell me in the comments, because I'd love to hear from you!
---
- by Alyson Shane
2016 was a whirlwind year, and now that I'm home from our holiday trip to Windsor to visit John's family I finally have a little time to think, reflect, and plan my next moves for the coming year.
I'm not a big believer in "resolutions" to be honest; I prefer to look at each new year as an opportunity to commit to doing more positive things in general, rather than saying "this year I'll read 50 books!" or "I'm going to enter a bodybuilding competition in 2017" (lols for days).
Below are a few of the intentions I plan to set for the coming year, and some tips to help you set (and really work towards!) your own: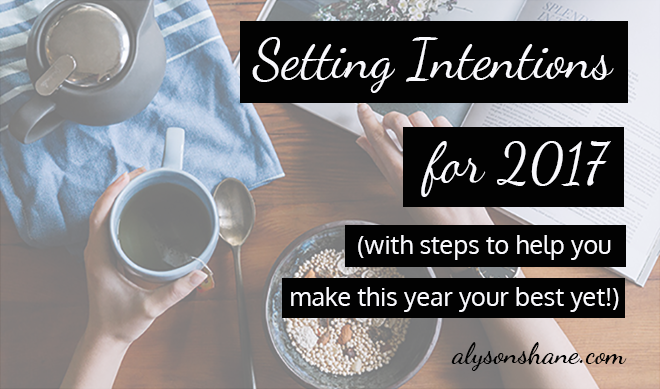 Do more yoga
A few months ago my friend Jackie and I went to Moksha Yoga Winnipeg for some hot yoga, and as I sweated and strained I felt the same kind of runner's high that I sometimes feel during a particularly good run. I left the class feeling renewed, exhilarated, and sweaty as hell, and it was wonderful.
Since then I've been trying to work doing yoga into my regular workout routine; I've been doing this easy 10-minute video at home during my 'lunch break' each afternoon. It's fast, simple, and a good way to break up my workday and spend a few minutes in a (somewhat) zen-like state.
In addition to all the feel-good mental benefits associated with doing yoga it just feels good to connect with my body and stretch out muscles that I don't normally use while sitting at my desk typing to you.
Your turn
Do you have any fitness goals in the coming year? Whether it's taking up running, swimming every day, or just stretching more during your linch break, here are some things to keep in mind:
Costs. How much are you spending on fitness already? Are you willing to spend more? If you need special equipment, are you willing to invest additional funds?
Time. Ask yourself honestly: how much time will this take each day, or week? Include travel time, changing, showering, etc in your estimate.
Other obligations. Saying "I'm going to go to the gym every day!" is great in theory, but harder in practice. Block an average workweek out by hours, including commuting, meal prep, and other daily tasks to see how much time you reasonably have to meet your goals.
Delegate more (effectively)
One of my biggest learning moments came last year when I found myself looking dejectedly at the Crowdfunding Crash Course ebook I had been putting together. I'd spent heaps of time compiling the existing interviews, blog posts, and a bunch of extra goodies into an ebook format, only to totally and utterly lose steam when it came to designing the layout, which I didn't want to do.
I kept putting off the thing I didn't want to do until it felt like I'd put it off too long and the project felt irrelevant. I beat myself up really hard over it, and it's hard even admitting that I let it stagnate. However, it taught me an invaluable lesson: delegate tasks you don't like to the people who can do them for you.
That's why of my personal and professional goals is to delegate more of my workflow to others, and to learn to do so more effectively. Delegating properly and supporting the people who you work with means developing the proper systems to manage everyone's time and keep things on track, which I need to spend more time doing this year in order to meet this goal.
Your turn
Whether you're working in an office, a stay-at-home mom, or a busy business owner, knowing where you need help and asking for it can go a long way towards good mental health. Below are some things you can ask yourself before you start pushing to-dos off your plate:
What tasks or processes do I enjoy doing the least? We tend to put off and procrastinate on tasks that we don't enjoy. Identify the ones you like the least (doing your taxes, following up with clients, etc) and find people who can help you do them.
Ask: can I trust this person to do a good job? Take time to talk to and properly vet anyone you're thinking of delegating a task to, especially if it's a business-related one.
Let go. If you believe that you can trust someone to help you manage your to-dos then trust in their abilities and don't stress too much. Make sure to review everything they do, but give them the space and support to do it properly.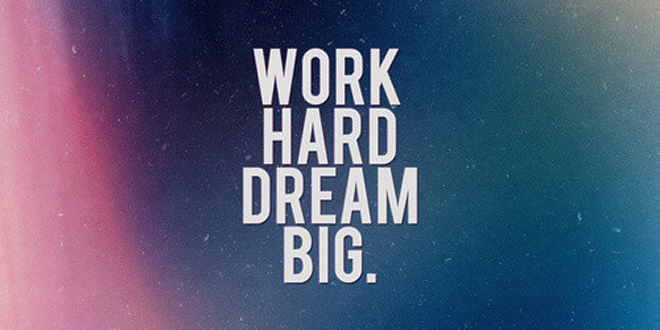 (ooooh yeah, the new year means motivational images like crazy)
Spend more time on business development
This dovetails into delegating more effectively; when you run your own business and are managing client expectations, pitching ideas, going to meetings, writing copy, and doing all of the other day-to-day tasks that involve running a business it can be easy to forget about the most important business you manage: your own.
I've asked many mentors and friends about this, and they all agree: the first thing to slip when you start getting busy is your own business development. However, ongoing business development is critical when it comes to long-term success, and in 2017 and the following years I want to make more time to focus on building my business as well as my clients' businesses.
Some steps I want to take in this area are:
Redefining "work". Most people look at business development as work, but writing and being creative are things that I enjoy, and I need to start re-framing business development as things I like doing in my leisure time when I'm not taking care of clients.
Delegate more effectively. This deserves a second mention because I struggle with it and it will be essential to finding time for business development. Being too busy blocks my creative process.
Work in inspiring places. Sitting at home with my laptop on a Saturday afternoon feels a bit boring, so getting out to coffee shops and bars where I can sit and work outside of the house will help me feel invigorated and encourage me to be creative.
Your turn
While my focus is on business development, the steps below are designed to help anyone with a creative passion that often takes a backseat to other things in life:
Assess the benefits. Write down the benefits of spending time on your project. Some benefits could be "improve my craft or practice", "move my business forward", "earn more revenue" etc.
Schedule in time. I talk about scheduling a lot because it is the most important way to stay on track. Look at your calendar and block out time to work on your projects or hobbies, and stick to them.
Find mentors and inspiration. Talk to other like-minded people in your field, join an active Facebook group for people with similar interests, and read blogs and books about your passion or hobby to stay inspired.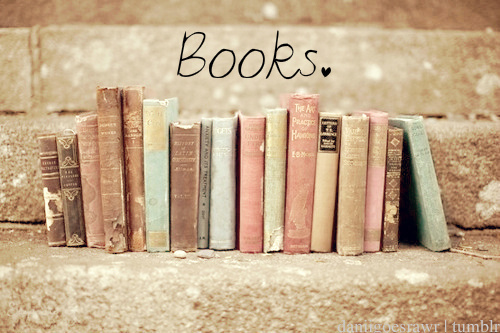 Read more books
One of my favourite things to do is start my workday with a thermos of coffee and the front page of HackerNews (among others). I spend 20-45 minutes every day reading articles, bookmarking important information, and adding to my list of resources.
However, as many of you know there's a big difference between reading several articles a day and reading a good, old fashioned book.
Last year I read about a dozen books, which is pretty good, but I read pretty quickly and honestly there's no excuse other than I've chosen to prioritize other things. This article about finding time to read was a bit of a slap in the face, and has helped me decide to make reading physical books a priority this year.
Your turn
Making time to read more can be challenging (believe me) but below are a few things you can do to make more time to sink into a juicy novel or two over the coming months:
Schedule in time to read. I find that it's easiest for me to make time to read before bed, after my day is done and I can relax. If this doesn't work for you, make a point to read on your lunch break, during your commute (if you don't drive) or over your morning coffee.
Make a list of books you want to read and review it often. Fill your list with books by people you admire, interesting fiction (reading fiction makes you a better person), and books that capture your interest and which you are genuinely excited to read.
Prioritize reading. It's easy to get sucked into an Instagram black hole or get swept up with the latest mobile game, so put your phone face down and store your laptop out of view. Focus on your book (or e-reader) and nothing else for as long as you can. Trust me, it'll be hard at first but the more you do it the longer your attention span will get.
Forgive more readily
Forgiveness is hard. It's easy to stay mad at people, or to hang on to hurt feelings and resentment. I told my therapist today "it's easier to be angry than it is to empathize with someone" and it's true, but hard things are the things worth doing because they make us better people in the long run.

2016 was the year that I started to learn to forgive people: my parents and family who failed me, people who hurt my feelings, acquaintances or strangers who spoke or acted thoughtlessly, and, most importantly, myself. I started to learn to forgive myself.
With that in mind I'm going to do my best to be a positive influence on those around me, and to learn to forgive more easily and not hold onto anger, resentment, and guilt.
Your turn
It seems like everyone has an axe to grind with 2016; whether it's the loss of a favourite celebrity, a personal issue that you haven't resolved, a conflict with a coworker, or something else, below are a few ways you can move towards forgiveness this year:
Accept that you can't change people. Many of us spend heaps of time stressing and worrying about other people (myself included) but the key to letting go is to accept that you can't change how people think, feel and act. You can only do the best you can and hope that others understand your actions.
Stop creeping. Social media has made it easier than ever to "check up" on people, but opening up that Incognito tab only helps hold on to any negative feelings you may be harbouring. It won't make you feel any better, so just don't do it.
Recognize that you're doing the best you can. You aren't perfect. You'll say awkward things, unintentionally hurt other people's feelings, and misstep because you're human. It happens, so do your best to say "I made that mistake, but now I know and I can do better next time."
What are your intentions for 2017? Tweet at me or comment below and let me know what you're doing in the coming year.
---