July 2018
- by Alyson Shane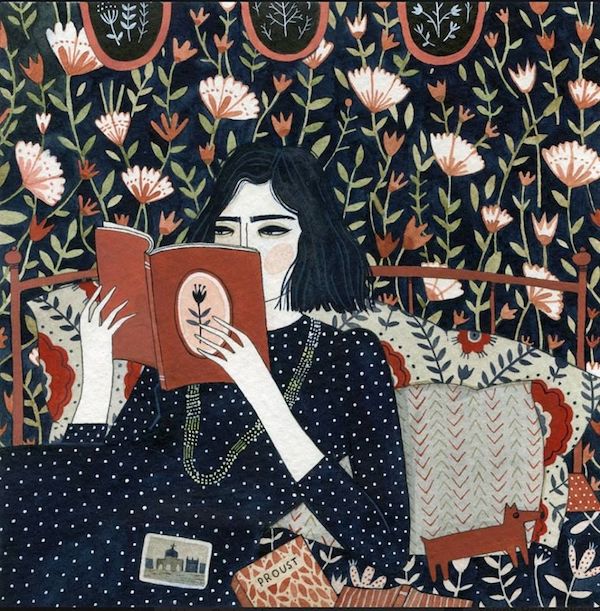 I'm finishing up The Geography of Nowhere by James Kunstler which is a history of urban design and development in America from the time of the first settlers.
I've just started Garden of Eden which is Hemingway's final, unfinished novel and spoiler alert it's amazing.
I recently finished reading Ubik by Philip K. Dick for our scifi book club.
John and I are reading Mrs. Frisby and the Rats of NIMH as our bedtime book.
I regularly read census documents, stats, peer-reviewed papers, and annual general reports as part of my efforts to understand policy and build well-informed opinions on the topics I'm passionate about.
I just finished reading an amazing manifesto called The Great CEO Within (formerly 'Founder to CEO') which is a terrific read for anyone running a company.
I'm about to start a new business book called Crossing the Chasm that I'm pumped about.
I review our client's content and proofread major pieces of copywriting, contracts, and internal documentation.
I have Feedly lists of articles and resources from businesses websites relating to Starling's industry, tools, and platforms, as well as business and professional development feeds.
I read articles from HackerNews several times a day.
I review articles in other neurotically-organized Feedly folders for all our clients' industries for new content ideas and trends.
It can be hard to find enough time to read all this stuff, especially things that aren't related to clients or running my business. But I carve out the time because being informed is important, dammit, and there's no sense in having an opinion if it's not going to be a well-developed one.
You guys already know how I feel about that.
Oh, and I still read the only blog that truly matters.
Because you gotta stick with the classics.
---
- by Alyson Shane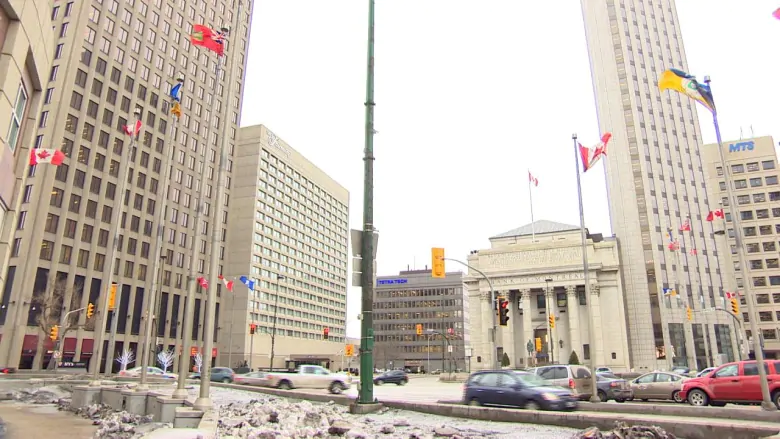 Image via CBC Manitoba
I've tried to stay out of this debate here on my blog. Though I have very strong political opinions I often find that it's easier (and more effective) to engage in conversations with people via social media where we can have an ongoing dialogue vs. writing it all out.
But today's news that there will be a referendum on whether or not we should reopen the intersection to pedestrians is pandering to the narrow-minded and defeatist attitudes that have plagued our city for far too long.
So today I want to provide some historical context for why we're in this mess, debunk some of the false facts being circulated by opponents of the project, and address some of the important moral issues associated with the way people view this issue that I don't think many arguing against the initiative have considered to date.
Some Quick Historical Context
Many people have cited "safety concerns" as the main reason for closing the intersection, which isn't quite true. As a CBC article recently reported, closing the intersection and funneling pedestrians underground was more of a "last ditch" effort to rejuvenate a dying downtown with a big infrastructure project than anything else.
One of the key points in the article reads: "Some of those decisions were based on the fact the city had just, in 1972, amalgamated with 13 surrounding municipalities to create a much larger metro centre."
I'd go as far as to say that the 'Unicity' decision of this time was the worst decision Winnipeg has made to date.
Allowing communities who have no vested interest in the well-being of Winnipeg's downtown, and who have continued to vote against urban development and renewal projects since the 70's, has been one of the primary factors in keeping Winnipeg from achieving true greatness as a city.
Why Some People Think Portage & Main Shouldn't Reopen
Below are a few "arguments" I've heard against reopening the intersection that I'd like to debunk before we go further:

"The intersection is unsafe and people will die!"
Not true. According to the 2016 Annual Collision Report from the City of Winnipeg, fatal collisions only made up 0.10% of all motor vehicle collisions that year. This means that of the 17,586 collisions that occurred that year, 18 were fatal. Of those 18 fatal collisions, only 6 (0.034%) occurred at intersections, and only 4 (0.022%) were with pedestrians.
So if we break down the data we can see that not only are pedestrians quite safe compared to people behind the wheel, but also that intersection-based collisions make up a tiny fraction of collisions and deaths due to motor vehicle accidents.
(For those interested, the overwhelming majority of motor vehicle accidents in 2016 - 39.71%, in fact - were from rear-ending someone. Slow down, people.)
So if this has been the argument you've been using, stop now because you're basing your opinion on false facts and data.
"Reopening will slow my commute!"
Also not true. According to a study issued on the topic, "50 percent of the automobiles passing through the intersection will be 'unaffected by the changes, with no difference in travel time.'"
According to that same report, if your commute is one that will be affected by the opening of the intersection you can expect to see a >50 second increase in your commute, on average.
So if you use this argument then it's time to admit that adding an average of two more minutes each day to your commute is more important than the overall health and well-being of the city you live in.
"The concourse should be good enough!"
Again, not true. Going underground and attempting to navigate the concourse is time-consuming and confusing, not just for city residents (myself included; I've gotten turned-around down there more than once) but for newcomers to the city and tourists, as well.
This argument also ignores the fact that while the concourse may be a passable option for able-bodied people, the same study found that it takes someone with a physical disability an average increase of 129% longer to travel the same distance as an able-bodied person.
If you use a wheelchair or scooter and need to take an elevator, you need to take a minimum of 4 elevators to get where you're going.
So if you use this argument then you need to take a long, hard look in the mirror and get okay with the fact that you're saying that 15.6% of our population (aka 145,270 people as of 2012) don't matter, or matter less than your car.
"Winnipeg isn't [inset city here]!"
No, it's not. Just like any city we have our challenges and hurdles, but the driving factor behind our sluggish growth and downtown rejuvenation is that we keep voting against urban development projects that are in our collective best interest.
So if this is the argument you're using then it's time to face the fact that if you actually want Winnipeg to be like any of these cities it's time to stop naysaying and take a proactive approach to how Winnipeg can be like the city you wish it was.
"This money would be better spent on roads!"
This is the single biggest argument Winnipeggers make against anything we disagree with because roads are something we interact with every day.
Here's the thing, though: Portage and Main are both roads, and the intersection plays an important role in the overall flow of traffic and infrastructure in our city.
This cycle of Drive, Repair, Repeat has gotten us nowhere in the last few decades, and by insisting that we prioritize roads and cars over everything else in our city we've allowed our downtown neighbourhoods to crumble and be neglected as a result.
Additionally, the City of Winnipeg spent a record amount this year on road repair and infrastructure projects outside this initiative. So if this is the argument you've been using, it's time to accept that you care more about the roads you drive on than the city you live in.
"Nobody cares about walking downtown, anyway!"
This is also untrue. Over 17,000 people live downtown as of 2015, and I'd wager a guess that these people would like to live in a place that feels walkable, accessible, and safe. After all, wouldn't you?
There are lots of books and studies that have proven that investing in pedestrian-friendly downtown cores are not only good for the people who live there, but that the cities benefit overall as a result.
Here are some stats to back that up:
Fewer young people want cars. In 1995 people age 21 to 30 drove 21 percent of all miles driven in the U.S.; in 2009 it was 14 percent, despite consistent growth of the age group. Living car-free in walkable areas fits younger lifestyles. [Advertising Age, 2010]


A one-point increase in Walk Score [based on number of destinations within a short distance] is associated with between a $700 and $3,000 increase in home values. [CEOs for Cities, 2009]


A 10-point increase in Walk Score increases commercial property values by 5 percent to 8 percent. [University of Arizona & Indiana University, 2010]


People living in walkable areas trust neighbors more, participate in community projects and volunteer more than in non-walkable areas. [University of New Hampshire, 2010]


Pedestrian space designed to be accessible to all sidewalk users, including pregnant women and people with physical disabilities, is especially important because those with limited ability are not able to use other transportation options (U.S. Department of Transportation, 2001)
These stats illustrate why increasing pedestrian activity downtown and reimagining Portage and Main as a place for people, not just for cars, can play a pivotal role in bringing more people downtown and making our downtown communities like The Exchange District, Waterfront, South Portage, Chinatown, and the other surrounding areas that much more safer and desirable to live in.
So if this is your argument, and you don't already live downtown, then it's time to own up to the fact that you don't care about the health of the downtown core in the city you live in.
When Winnipeg Fails, We All Fail
It's time for some real talk: if you think Winnipeg sucks, it's because you suck.
I grew up here, and the common refrain I heard from everyone around me was: "Winnipeg is a dump and the best thing you can do for it is leave" which speaks volumes about us as its citizens.
After all, cities are a reflection of the values of the people who live there.
What do you think your attitude about Winnipeg says about you?
If you can't see why reopening the most important intersection in your city isn't also in your own best interests, then it's time to admit that your interests are selfish, and that you fundamentally don't care about improving the place where you (and all of us) work and live.

And if that's how you feel, maybe just don't vote in the next election.
Or take your own advice and move somewhere else.
Winnipeg needs less people like you.

---
- by Alyson Shane
I woke up at 3AM and found myself doubled over with some of the worst cramps I've had in a while. I slid out of bed so as not to wake John, accidentally kicked Toulouse who was lying at the foot of the bed
(it's his new favourite move and I'm feelin' it)
popped a few Naproxen from the cabinet in the bathroom, heated up my hot pad in the microwave, and curled up on the couch in the TV room to doze to some Brooklyn Nine-Nine. Unfortunately I wasn't able to get much sleep and wound up lying in bed till almost noon binge-watching Netflix and thinking wistfully of being pregnant or menopausal in order to avoid this painful scenario.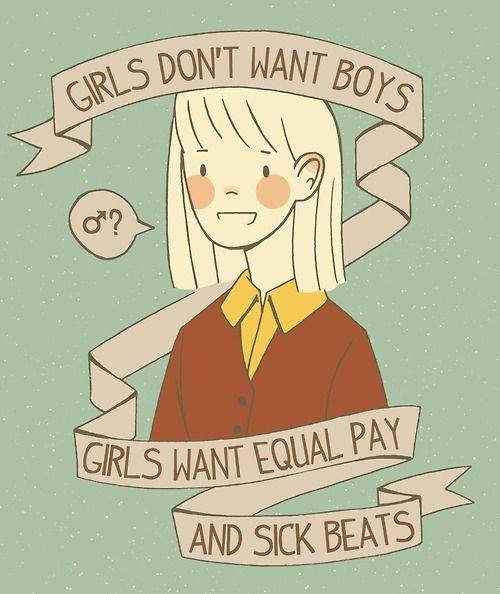 I dozed a bit which gave me the energy to move back to the TV room with my laptop, thermos of coffee (thanks John) and my laptop
and have been doing some light work since then.
Replied to some emails. Scheduled some stuff. Edited some articles.
And as I was sitting here in my PJs, greasy tank top, top bun, no makeup and hot pad that goes back into the microwave every 15 minutes or so I was reminded of the days when I used to work in an office
and how shitty it was to have show up somewhere and pretend like I was fine even though I felt like doubling over in pain and going to the bathroom 24/7
because most workplaces don't take things like menstruation into consideration when crafting their workplace policies
because - I mean, it's just your period, right?
Except it's bloody well not.
Yeah getting yr period is an inconvenience in general, but having to be productive and push through abdominal pain always felt unnecessary and unfair.
How many women reading this have "called in sick" from work because their cramps were so bad? I'd wager at least 90% of us based on convos I've had with other lady friends.
And the weirdest part is that - in my experience anyway - it's not usually our male colleagues who make it weird about taking time off during yr period.
It's almost always other women.
I can't begin to tell you the amount of times I've heard stuff like:
"It's just your period, not an excuse to slack off"
(way to value judge, Susan)
"Every woman gets her period so why should yours be special?"
(taking time off because you're in pain isn't "special treatment" Brenda)
"I'm able to work through my cramps so you should, too"
(fuck you, Leslie)
I've always been of the mindset that if you need to take time off, take the damn time off. Don't kill yourself for a job or employer, especially when they don't respect you enough to allow you to take a damn day off because your body feels like someone's punching you in the gut repeatedly all day.
Which probably explains a lot about why I'm better off working for myself tbh.
Now if you'll excuse me I'm going to go lie down and binge-watch Comedians in Cars Getting Coffee and curl up over a hot pad.
This shit is brutal.
* Sorry to all the Susans, Brendas, and Leslies out there - these are example names and not actual shade at any of you. I'm sure you're all lovely people.
---