Tagged: RTMF
- by Alyson Shane
and when I was talking to the radio host he mentioned this 'lil blog here, and a couple of posts, specifically, and it threw me a bit because blogging is dead and also because most people these days know me from Twitter, or my business, or my TEDxWinnipeg talk
not the weird little blog I've been running for like a decade now that is actually just a continuation of a multitude of other blogs I've had over the years
because sometimes I forget that people I don't know still read this thing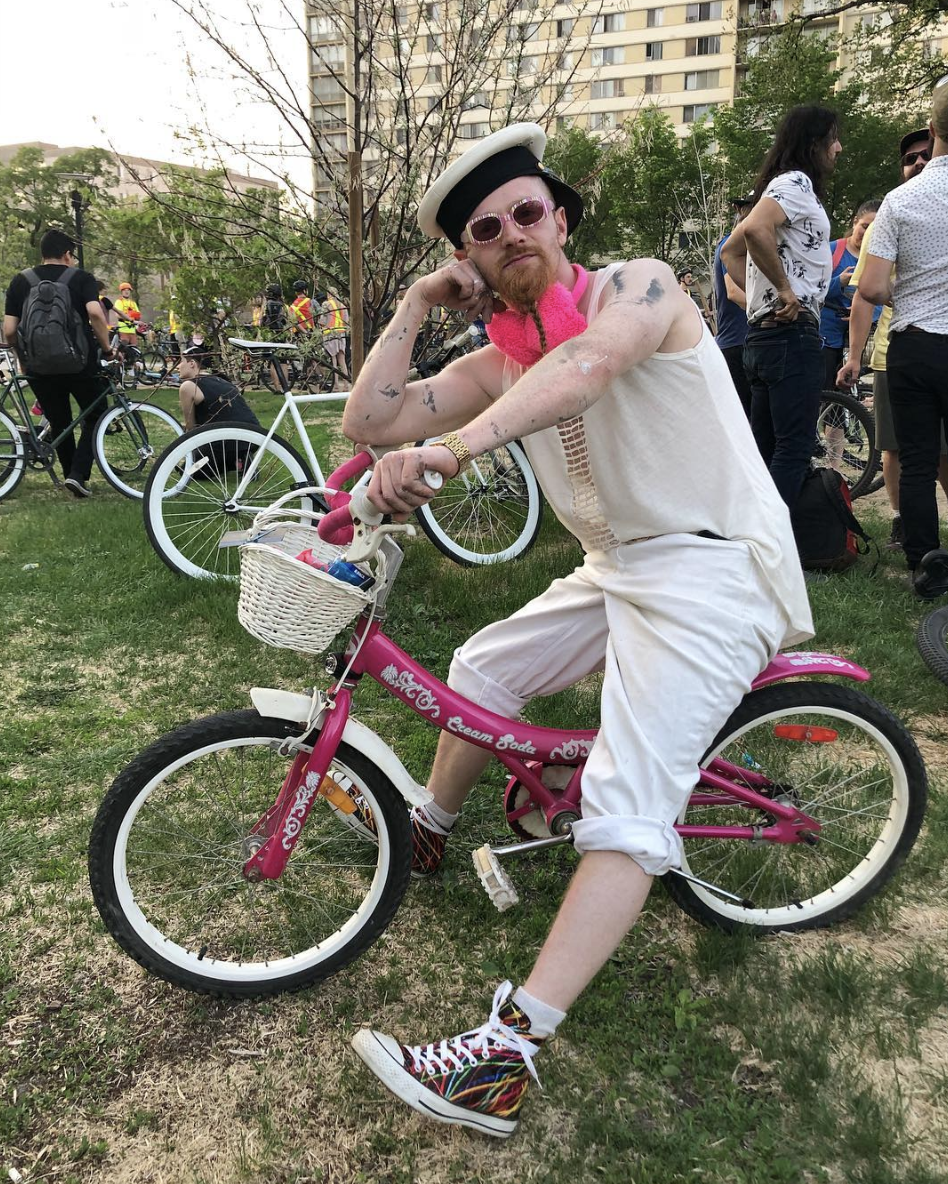 so if that's you, hello!
and it reminded me that not only is this a place to share my thoughts about my city and the things that matter to me, but also to use it as a place to highlight some of the really cool and interesting things that I somehow wind up getting to do in this weirdly charmed life of mine
like this:
The other week I discovered one of the coolest gems in our city: the RTMF bike jam, which is actually a testament to how un-cool I actually am because this thing has been going for a few years now and I only just got around to going
(thanks Carlene for the reminder)
but holy hell guys are bike jams ever the best thing ever.
Not only does it involve one of the best activities ever - riding yr bike - but you get to do it as part iof a massive group of people who are all slightly buzzed, listening to music which is pumping from a bike with speakers attached to it, and riding super duper slow so you can take selfies and laugh at dumb jokes with yr friends.
We met at the muster point in Central Park before the jam kicked off and we met a dude whose name I forget, but he was riding a pink child's bike that said "Cream Soda" on it and was giving out handfuls of cotton candy
which was a bit soggy and gross from the humidity
but whatever
obviously we had some, and participated in yelling "CREAM SODAAAA" whenever he drove by and pumped his fist and yelled his bike jam chant because that's what one does when one is bike jamming.
Because when you attend weird, fun, interesting events you get to meet all the weird, fun, interesting people that make the place you live something special.
And take it from me: the RTMF bike jam is one of those things that makes Winnipeg really special.
Even though there was a vendor stop around midnight and we grabbed a few more road rockets John an I were exhausted by the time we got to the final party location which was some random side street in The Exchange District
where a DJ and a hot dog stand were waiting for all the partygoers
but instead of partying until dawn John and I rode our bikes to Johnny G's and devoured a plate of chicken fingers and shoestring fries before taking a slow, safe bike ride home
because life's about balance, after all..
---