November 2018
- by Alyson Shane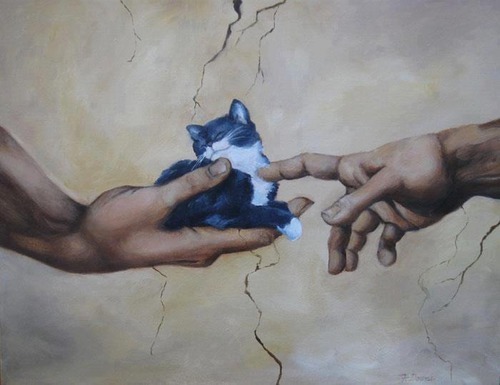 Yesterday as I was on my way to a meeting my toque blew off my head because it was windy af and I had to chase it down the street like a chump
which wouldn't have been so bad, except as it was blowing away my toque blew into some dude's legs as he was also crossing the street, and you know what he did?
He laughed and kicked my toque off his leg and I swear I could have chewed him out for being a tool right then and there but I was worrying about catching up with my toque and also getting my hair, scarf, and glasses which slipped off my face as I was hustling in place
(I must have looked like a hot mess)
then as I was bending down to snatch up my hat my phone went flying out of my pocket and wouldn't you know it
the damn thing hit the pavement and the screen shattered into a bazillion horrible and depressing shards.
It was heartbreaking.
But I had to go to a meeting with a new client and my account manager so I had to keep my shit together even though I was freaking out internally because now I needed to get a new phone. There was no way I could use this broken POS. Ugh.
So after my meeting wrapped I headed to my friendly neighbourhood Rogers kiosk to get it replaced. As I was going through the transaction I mentioned that I was heading to Thailand in a few months and the dude said
oh no way, I just got back from Thailand and Indonesia!
and gave me a ton of tips and tricks to traveling through Thailand including making sure we do some scuba diving off the islands on the southern part of the country
(which we were planning to do)
and also to take as many night trains as possible since they're affordable and beautiful and offer lots of chances to actually interact with real Thai folks and not just dumb tourists like us.
(we're now booked on a night train to Chiang Mai which I am PUMPED about)
"Sorry about this" he said "but it's gonna be $300 to buy out of your contract and get a new phone" and I said well, that sucks but OK. I'm not a baller but my corporation can afford it so I'll just buy it now and get money back on my taxes since it's a business expense.
And he said, oh you run a business, what do you do?
And I said I run a digital marketing agency blah blah and he said are you looking for copywriters?
And I said, why yes I am
and he told me his gf was a CreComm grad and is a copywriter and is looking for more work and I thought THIS IS PERFECT because I have lots of work I need done and I'd rather pay someone to do it than do it myself because yr girl is busy af
so I left him my card and have a potential new hire without doing any work.
What's weird about that whole exchange is that if I hadn't been chatty and pleasant and probably bordered on over-sharing what my company does, what our Thailand plans are, etc.
(luckily for me I live in a city where everyone is unusually nice and talkative with strangers)
I might not have gotten those travel protips or had the potential to meet a new person who can help me grow my company and do good work for my clients.
The moral of the story I think is: be chatty and pleasant and good things will come to you.
It always seems to work out that way for me, anyway.
---
- by Alyson Shane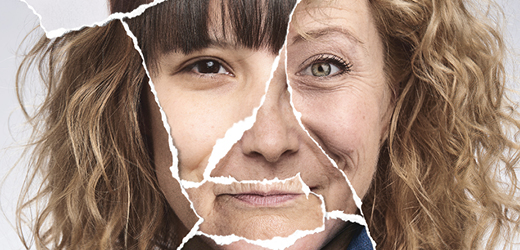 "Happy Place" is playing at the Prairie Theatre Exchange right now and John and I checked it out on opening night last week. I try not to do any research into the shows before we see them so I don't go in with any expectations, and to date it hasn't done me wrong.
"Happy Place" is a play about a group of women who, for one reason of another, all find themselves in an in-patient centre as a result of various types of trauma.

Based on that description you'd probably expect to cry more than you'd laugh, but I don't know if that's quite the case with this play.
The play begins by introducing Samira, a young woman who starts out being withdrawn and quiet around the other patients, and around their doctor, Louise. Over the course of the play we learn that Samira has been sexually abused, at one point through a gut-wrenching monologue that was, honestly, hard to hear.
Other characters include Mildred, the shit-disturber who provides a lot of the comedic relief through her sassy, no-bullshit personality; Rosemary, who is reserved and somewhat condescending; Kathleen, who has also been sexually abused; Nina, who is tightly-wound and whose psyche feels frayed; and Joyce, who spends most of her time being a nosy busybody who one-ups everyone so thoughtlessly that it almost seems like she does so without thinking.
The set was simple: a raised platform with areas off to the side representing the "rooms" the women stayed in. At first it almost felt too simple, but as the play progressed the use of lighting created a surprisingly dynamic and engaging stage setup.
I feel like "Happy Place" is important for several reasons.
The play explores the various ways women can be abused, manipulated, overpowered, and the deep underlying sense of shame and low self-worth that these experiences breed inside of us.
The short scenes and choppy, fragmented way in which the story was told reminded me a lot of what it was like in therapy: short outbursts of extreme emotion that often left you feeling more empty than whole and fulfilled.
There were several group scenes which stood out, including one where Louise asks the women to create a collage of their "happy place" which - I won't go into too much detail here - but this also hit home in a surprisingly profound way as the characters discussed their reactions to the concept of a "happy place".
I cried so hard while watching "Happy Place" that I started to worry about my mascara and eyeliner giving me raccoon eyes.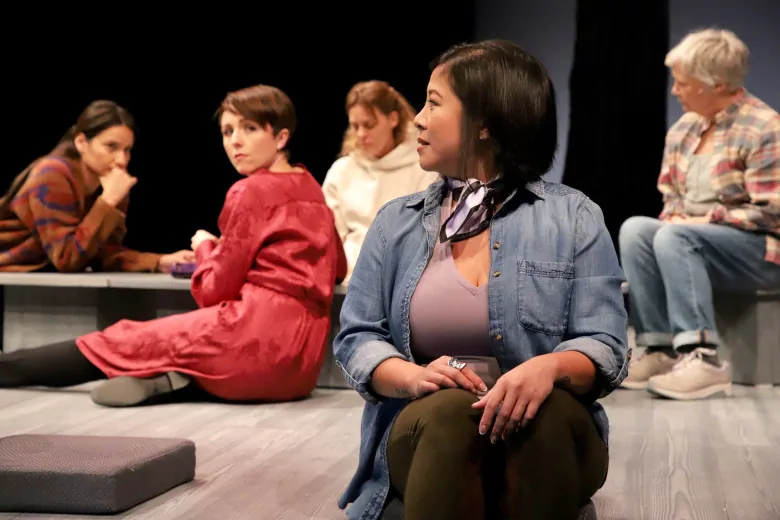 As each of the characters began to process her own trauma, and the role she played in creating or enabling the issue I, and other people in the audience, started to break down.
At one point Joyce, whose constant need to one-up everyone around her had reminded me so much of my mom and my Nan (my mom's mother, ironically also named Joyce) floored me by saying
"I'm not depressed because my husband left me... my husband left me because I'm depressed."
It's not often that a character in a play puts words to your deepest, darkest fear.
I don't think I was quite ready for it. I started crying and had to work to restrain myself from flat-out ugly-crying in the middle of the theatre. I held onto John's hand so tight and saw that he was crying, too.
Most everyone in the theatre was full-on crying by that point, I think.
Which speaks volumes about the play, and its playwright Pamela Mala Sinha. Being able to peel back layers of fear and self-judgment for the things we are ashamed of, or wish we could undo, or forget onstage is a magnificent (if not somewhat off-putting for how personal it felt) feat, and a deeply powerful and moving experience to watch acted out onstage.
"Happy Place" is playing at the PTE until November 25, 2018, and even though I've spent most of this post talking about how sad it was, and how much I cried... that's precisely why you should grab a ticket (or two, it's good to cry with a friend) while it's still playing.
It's not every day that a play touches you as deeply as this one touched me, and based on the sniffling and tissues going around the venue, I doubt I was the only one who felt that way.
**Big thanks to the folks at the Prairie Theatre Exchange for giving me free tickets to see their 2018/2019 season in exchange for these posts. It's a wonderful treat to be able to support and promote Winnipeg's independent theatres.**
---
- by Alyson Shane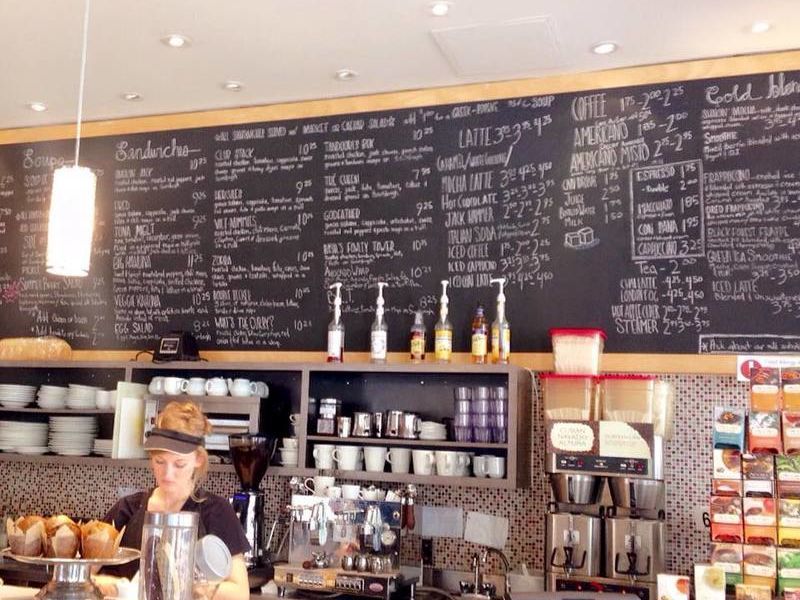 I'm sitting at the Fyxx on Broadway and eating lunch: Tandoori's Box sandwich (pretty good) and some chicken gumbo soup (very good) and a glass of water because I have a thermos of coffee in my bag that John made for me this morning before I left the house.
He makes coffee in a Chemex during the weekdays and has a system of pouring the water, waiting, and pouring that it part Chemex-specific, and part his own process.
On the weekends he makes coffee using the Aeropress but the coffee also includes tasty stuff like a shot of Jameson's or Baileys or Kahlua if we're craving something sweet.
John's coffee is one of the highlights of my day-to-day and I will be the first to admit that I am completely spoiled in this regard.
I only make my own coffees when he's travelling for work or out of town and I can tell you that even though it's hard to fuck up coffee, whatever I make isn't nearly as good.
Back when I worked in an office he would make me a big thermos to take with me so I didn't have to drink the Maxwell House that every office seems to defer to.
(We do not drink Maxwell House. We drink fair trade coffee from our local coffee shops like Thom Bargen and sometimes Parlour Coffee or Little Sister).
(Though we often cut our fancy beans with flavoured beans from Bulk Barn which means my coffee is half French Vanilla or Hazelnut or whatever, which is isn't as fancy but is way more delicious).
When I started running Starling a few years back I switched from going into an office every day to working from home and I'd assumed for some reason that my thermos of coffee would go away
after all, if I'm at home with all the coffee stuff why would John bother making extra for me?
But every day for the past three-plus years John has not only made me a thermos of coffee every weekday
but he brews it, mixes it, and drops it off at my desk in the morning before he leaves for the office
so by the time I'm finished getting ready I have a cozy office with a big 'ol thermos of coffee waiting for me on my desk.
A while back we had a big fight in the morning before work.
I forget what it was about, but it was one of those stupid fights where you're probably too emotionally volatile (and fully not awake yet) so everything is a problem and the other person makes you so mad you could spit.
I said to John "just go away. I'll see you later" and I started getting ready like I usually do
and that wonderful man, you know what he did?
He went upstairs and made me my usual thermos of coffee
and then he dropped it off in my office as usual
even though we were in the middle of a fight and I was, in hindsight, probably not being my best self
(I'm not a morning person)
he still went out of his way to be kind to me.
Later in the day after we'd calmed down and had a chat and things were back to normal I said
"why did you still make me coffee this morning?"
and he said
"just because we're fighting doesn't mean I get to be a dick about things. I love you."
Thank god I'm marrying that man.
---