December 2018
- by Alyson Shane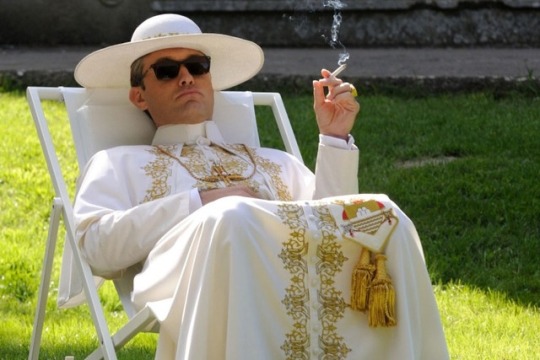 I didn't used to be. I feel like I'm developing an affinity for mornings as I get older though.

During the week we wake up at 7:30 AM but if I could manage waking up earlier and not be a giant grouch who hates her life I'd get up at like 6 AM or even 5 AM if I could.
I do my best work in the morning when my mind is clear and every time we travel or I find myself randomly up super early in the morning, even if I'm tired I still start my day feeling like
yeah, I got ahead of all that shit I had to do today.
I've been up for about an hour and have already snugged John and Toulouse in bed, fed the cats, took a photo of the street because I love quiet winter mornings
and made a cup of tea which is also something I've started doing as I've gotten older.
We really do become our parents in weird ways.
My mom is from England but she moved to Canada when she was 18, probably to get as far away from her mother as possible, which is also the reason I moved to Ontario when I was a the same age.
She's British in the ways you expect British people to be British:
she has a gap between her two front teeth, which I also have
she subscribes to a "know your place" and a "stiff upper lip" attitude when it comes to work and talking about your feelings
and she drinks tea like water.
My mom used to drink Tetley Orange Pekoe tea, and there was a whole area of the kitchen dedicated to the cups and plates and sugar containers and other paraphernalia needed to make it.
I don't remember if she took sugar and cream, but I do.
It seems like the older we get, the more we search for things that take us back to the feeling of safety we had when we were kids. Maybe that's why I drink so much tea these days.
It makes me feel safe and the smell has an old familiarity to it. Like a well-read book or an old leather jacket or a hug from your favourite uncle.
Tea was for the times in-between fighting. When my mom and I would watch Star Trek or some HGTV show together, or sit on the deck while she did crossword puzzles.
Sometimes I dream about her. I'm not sure if it's a memory, or just something I've dreamed enough times that it's real.
I'm sitting at the dining room table and my mom is looking out the kitchen window in our old house on Murray Avenue. It must be early morning because the air feels filled with light. She's wearing a long housecoat in a soft colour, and the kitchen smells like orange pekoe.
It's so vivid that it feels like I can reach out and touch it, but it's just a dream. A memory. Some whisper from a long time ago.
I think about her when I make the same tea during these early mornings by myself.
It's like a ritual; an homage to the parts of my mother that aren't stained by her words or behaviour.
I wish I could go back through time to that golden morning and talk to her. Ask her questions over the old, heavy dining room table over multiple cups of orange pekoe.
Who are you, Mom?
Why are you so angry all the time?
What are you so afraid of?
I've spent so much time asking myself those same questions, but I don't think I'll ever know what her answers are.
Most of the time it feels like the closest I can get is making myself a cup of tea in the early morning light
thinking about all the ways we're so different, and the small, quiet ways that we're the same
and how maybe that's enough.
---
- by Alyson Shane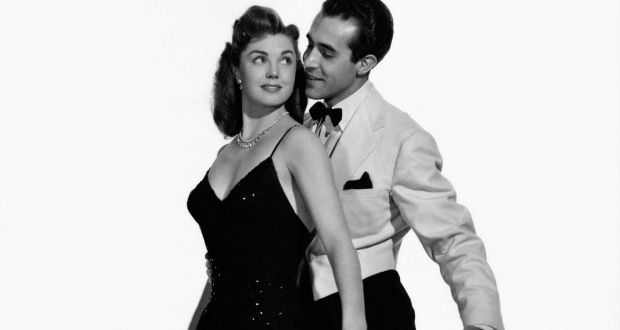 And frankly I think we're worrying about the wrong thing.
What worries me isn't whether a song that was written 74 years ago is sexist
(it isn't)
what worries me is that our society is moving to a place where our first instinct to something we don't like is to ban it outright.
That's some Ray Bradbury-style shit right there, folks.
Last night I sat down and looked at the lyrics, and at first glance I could totally see why some people think the song is concerning: on the surface it sounds like guy trying to pressure a girl into staying the night, and that kind of behaviour, rightfully, deserves some scrutiny.
So let's dig into the historical context of the song a little bit:
"Baby, It's Cold Outside" was written in 1944 by the songwriter Frank Loesser (who also wrote Guys and Dolls) so he and his wife Lynne could perform it at parties. He sold it to MGM for use in the film Neptune's Daughter and it was a huge hit, winning an Academy Award in 1950.
It's a duet sung back and forth between male and female singers, and the plot, basically, is that a man is trying to get his date to spend the night and she's demurring.
By modern dating standards that seems, at first glance, problematic.
Obviously a man pressuring a woman to stay the night is inappropriate, right?
Except when we consider the song in the context of the time it was written:
In 1944, women were under a ton of pressure to appear modest. Being labelled as "a slut" could have serious social ramifications, so women were expected to put up a fight regardless of whether they wanted to engage in sexual activity or not.
Which is what seems to be what's going on when the female singer says:
"I ought to say no, no, no, sir, at least then I can say that I tried."

I could dig into this further, but there's a great Medium post that breaks down a lot of what I'd say anyway that I recommend you check out instead.
It's also worth noting that the expression "what's in my drink?" was a popular phrase people used when they were getting tipsy, as noted by Frank Loesser's daughter in an interview.
When the song was written the expression had nothing to do with date rape, or drugging someone's drink; the lyrics only become problematic when we view them through the narrow lens of the present.
But whether or not we agree on our interpretation of "Baby, It's Cold Outside" doesn't matter anymore, because banning it from the radio eliminates the opportunity for constructive discussion.
Worries About Censorship
Banning a song, or a book, or a film, isn't how societies solve problems; it's how we repress discussion and silence alternate viewpoints.
And, frankly, it scares me that this is where we're at as a society.
I've struggled to talk about this publicly, and have been afraid to do so because I'm scared of the political blowback I may receive.
I've watched people's lives get upended, their social standing destroyed, and their friends and colleagues turning their backs on them because they expressed an opinion that was unpopular, or that people didn't want to hear.
But the honest truth of it is that censorship doesn't help us, it hurts us.
I know this because I've studied it. I have a degree in rhetoric. I've studied oral history. I've spent close to a decade of my life dissecting how we convey our thoughts and ideas, and how our communication has changed over time.
I've taken a deep anthropological dive into how words can be weaponized against us
(which is the biggest reason why I find Conservative rhetoric scary and problematic, but that's a topic for another post)
and what scares me the most isn't what we say, it's when we stop people from saying it, and who does the censoring.
And because this censorship is coming from The Left it's easy for those of us who identify as left-leaning to hand-wave away how concerning these tactics are because we assume we have a moral high ground.
I mean, who wouldn't want to get behind ensuring that women are protected and respected in our society? That's an easy sell, right?
Except when we assume we have the moral high ground we stop looking critically at the larger implications of the actions we take.
When we demonize people who disagree with us as being "out of touch" or "dated" we hand-wave away the important discussions that need to take place in order to get everyone on the same page
(or, at the very least, reading the same book)
which is actually how we move forward together as a society.
What's Next?
Censorship is problematic because when we draw a line between "right" and "wrong" we leave no room for context and nuance.
We eliminate the opportunity for discussion and exploration because we've already decided (through censorship) that something has no place in our public discourse.
As our society continues to grow and change, we need to be able to have ongoing discussions about what is, and isn't, appropriate in our modern context, but censoring something we don't agree with isn't how we have healthy discussions.
The ugly truth of it is that censorship is a slippery slope to a totalitarian state, and I worry that because we've begun censoring things under the guise of "equality" and "feminism" we're ignoring the deeply troubling ramifications of adopting these kinds of tactics.
Because censorship seems OK as long as as you're not the one being censored.
But if history tells us anything, it tells us that the people we need to be the most concerned about are the ones who think the have the moral high ground
because it's those people who will turn on you the fastest.
---
- by Alyson Shane
If you're like me, or even like a lot of other people out there, then you probably have a somewhat complicated relationship with your parents.

These conflicts and complications happen because dynamics are difficult to navigate; it's hard to be emotionally connected and love someone who may be vastly different from you, or who hurts you, confuses you, or struggles to connect with you emotionally.
As children, it falls on our shoulders to try to understand and unpack our parents:
What decisions and life experiences led them to this place in life?
How did these experiences shape their personalities and parenting style?
What can we do to bridge the gap between their values and beliefs, and those of a new generation?
(I think about these things a lot, in case you haven't noticed.)
Someone else who clearly thinks about these things a lot is Tetsuro Shigematsu, the performer behind the play Empire of the Son, which is currently playing at the Prairie Theatre Exchange.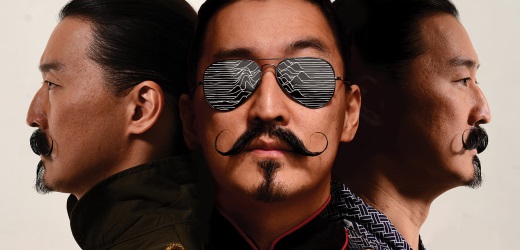 Image via the Prairie Theatre Exchange
Empire of the Son is a one-man show written and performed by Tetsuro Shigematsu (former host of CBC Radio One's The Roundup) which employs a variety of mediums from monologues, to video, recorded audio, to live-action video using miniature sets, and more, to explore the complex relationship between himself and his father, also a CBC broadcaster.
Or, as the poster so aptly put it: Two Generations and the Silence Between Them (how perfect is this description, by the way?)
The play focuses on Shigematsu's emotionally distant father, Akira, and his struggle to reconcile his father's lasting impact through his work as a radio broadcaster for the BBC and CBC, and how emotionally distant and reserved he was with his family.
I'll be honest: I typically have a hard time getting into one-man shows as I tend to find the disconnect when an actor switches between characters to be rather jarring, but there was a distinct physical difference between when Shigematsu was "Tetsuro" and when he was acting as "Akira" that may have turned me into a one-man show convert:
Shigematsu's impressions of his father seemed to take over his whole body; his posture changed, his facial expressions changed, and his inflection and pronunciation were so dramatically different from the jovial person telling the story that it often felt like there was another person onstage, entirely.
At the same time, you could tell that these impressions, and his ability to deliver them so effectively, were crafted with the kind of love and intimate knowledge that only very close family members and friends tend to have with one another.
As Shigematsu led us through his father's life we came to understand the contradiction he felt about his father: for someone who broadcasted to the world and regularly talked to people across the globe, he struggled to open up to and connect emotionally with his own children.
It's revealed that though his father was an influential figure and led a storied life which included some astounding moments (having tea with the Queen, being present in the room when Marilyn Monroe serenaded JFK, and - most notably - being in Hiroshima when the atomic bomb was dropped) Shigematsu only began to 'real' conversations with his father when he began interviewing him towards the end of his life.
This contrast hit home, and served as a reminder that, often, the most we know of previous generations is what they choose to share, and unless we take the time to tease it out of them, their stories and experiences may be lost forever.
(As someone who studied oral history in university, I found this fascinating, by the way.)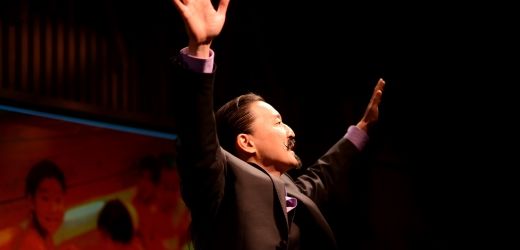 Image via the Prairie Theatre Exchange
This intimate solo performance was enhanced by Shigematsu's larger-than-life stage presence and his interesting use of a camera and miniature props located on a long table onstage. A DSLR camera (I think) was strapped to it, and at times Shigematsu would move casually over to the table, arrange some of the tiny props, and stream the live video camera footage to the screen behind him.
If this sounds strange, it was - but that only enhanced how effective this method of adding an additional visual layer was to the overall story. Personally, I've never seen someone manage to imitate two different people and move around on a miniature skateboard with just their middle ad index fingers, have you?
At the outset of the performance Shigematsu shares that he hasn't cried since he was a child, and shared his hope that performing this story in front of an audience would help him do so.

Personally, I shed enough tears for both Shigematsu and myself.
This poignant, captivating and strikingly funny memoir is one that I highly recommend seeing.
Additionally, we were lucky enough to catch Empire of the Son on the night of the Prairie Theatre Exchange's Leap Series, a new event in partnership with Manitoba Music focusing on out-of-the-box plays and music from local artists. If you're looking for a date night, or an opportunity to dive into the world of independent theatre, make sure to check out their next Leap Series event happening in February (and say hi to me if you do!)
**Big thanks to the folks at the Prairie Theatre Exchange for giving me free tickets to see their 2018/2019 season in exchange for these posts. It's a wonderful treat to be able to support and promote Winnipeg's independent theatres.**
---