June 2018
- by Alyson Shane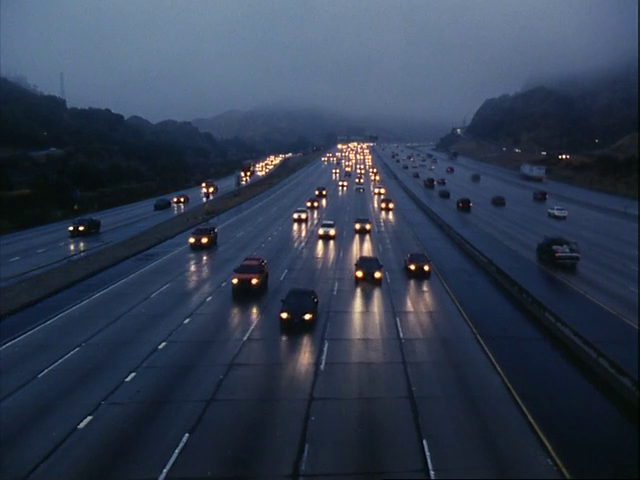 Because on one hand there are so many things I want to say about my father.
Some good. Most not-so-good.
It used to be the other way around, but the distance and time has highlighted the ways in which I compensated for his failures in my own mind. How I built up this image of a person, some broken-down dude who was just trying his best in an unhealthy marriage, to fill in the space created by two individual parents who fundamentally weren't any good at what they were doing.
Deconstructing that idea has been the hardest part of the last few years.
Thank god for therapy, loving relationships, and good friends.
Growing up I spent a lot of time in my Dad's office for a lot of reasons. Sometimes waiting. Sometimes crying. Sometimes just hanging out because I had nowhere else to go.
During those times I always seemed to find myself staring at one little print-out on his wall in particular. It went something like this:
"Kid, age 3: My daddy can do anything!
Kid, age 9: Dad? Oh, he knows some things I guess.
Kid, age 16: My dad doesn't understand anything that I'm going through!
Kid, age 25: My dad knows some stuff, sure. He's got some good advice.
Kid, age 45: Let's ask the Old Man for his thoughts on this one.
Kid, age 65: I wish I could still ask Dad about this."
At the time I'd read it and it would make me think about the fleeting nature of our relationships. How quickly we grow and change, and how soon my dad would be gone, and how important it was to make the most of the time we both had together as parent and child.
I don't know what he thought when he saw that poster, day in and day out.
I don't know if his thoughts about it changed as his kids got older.
As he got older.
After he told his oldest child and only daughter to "have a nice life."
On Father's Day I think of that poster, and of my dad.
I wonder what he would ask me, if he could.
Because I have a laundry list of things that I'd ask him.
Every year on Mother's and Father's Days I make a donation to Big Brothers and Big Sisters of Winnipeg. If you also have family issues that get you down, or if you feel like your parents failed you and wished you'd had some better role models growing up, please consider donating.
---
- by Alyson Shane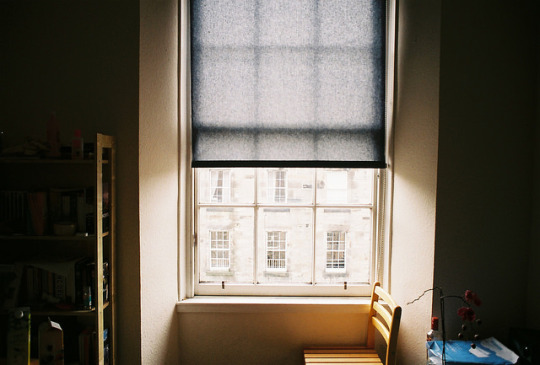 Mostly because it scares people.
They don't know what to say, do, how to react to the reality that someone they love and care about has seriously considered removing themselves from existence because
the weight of the world is just too much to bear, sometimes.
And if you're not the kind of person who can look at suicide and say
"yeah, that makes sense. I can see how that can feel like an option."
Then it can be hard to understand where those feelings come from.
For me, suicidal feelings have come and gone like the tide. Sometimes they're stronger; when the tide is in. When the tide's out, they're just a nagging thought in the back of my head. My darkest fears are out to sea.
But, like the ocean, they're always there.
John and I talked about Kate Spade last night, and this morning as we were talking about the news of Anthony Bourdain's suicide, and how the news made me feel, and he said:
I think your suicidal thoughts are a holdover from your family. You went through a lot of trauma and you can learn to put these thoughts and feelings down, just like you've put so much of your trauma down in the last few years.
And though he meant well, I felt like I was hitting the same wall that so many people who struggle with these feelings come up against: the people we love rationalizing away our irrational feelings for us because they love us, and because they're scared.
Telling us that suicide is cheap, cowardly, and selfish.
That the people who take their own lives have no regard for how it impacts other people.
That we should want to cling as desperately to life as they think we should.
That if we just worked a little harder, tried a little more... then we wouldn't feel this way.
And maybe they're right. I don't know.
But hearing those things doesn't make me want to reach out. It makes me want to retreat further into myself. To not confide.
Because hearing someone - anyone - say "you can get rid of those thoughts if you just worked harder" makes me feel like a failure.
Because hearing someone - anyone - say "your life is so good, though. You have no reason to feel that way" makes me feel like I don't deserve what I have.
Because hearing someone - anyone - say "suicide is a cowardly move that doesn't take how other people feel into consideration" makes me feel like - well, I'm guess I'm a coward for feeling this way, so what does it matter?
Which, I assume, is how people like Kate Spade and Anthony Bourdain, who were so famous, so loved, so admired, and so cherished by thousands, maybe even millions of people
could feel so profoundly alone and misunderstood
to the point where they made that final decision.
It's got me thinking that maybe addressing suicidal thoughts isn't about "fixing" people. Maybe the people who have suicidal thoughts aren't "broken people" who need to be "fixed."
Maybe they're just other people who are wired a bit differently, and who need our support.
Just like our society is working to support people with other types of mental illness, LGBTQ people, and people with mental and physical disabilities, maybe it's time we started working to just support the people who struggle with suicidal thoughts.
Not fix them. Not make them better.
But just accept that some of us just are this way. This is our reality.
It doesn't make us bad people
or cowardly people
or selfish people.
At least, not any more so than the average person.
When we reach out we're not asking for someone to solve our problems.
Hell, we're often not even looking to "solve" it, ourselves.
We just need a life raft when the high tide comes in.
If you're feeling suicidal, please talk to someone. Call your mom, your boyfriend, your best friend, or, if you're feeling too overwhelmed, the Manitoba Suicide Line at 1-877-435-7170 or call any of the other 24-hour crisis hotlines to get help.
---
- by Alyson Shane
and when I was talking to the radio host he mentioned this 'lil blog here, and a couple of posts, specifically, and it threw me a bit because blogging is dead and also because most people these days know me from Twitter, or my business, or my TEDxWinnipeg talk
not the weird little blog I've been running for like a decade now that is actually just a continuation of a multitude of other blogs I've had over the years
because sometimes I forget that people I don't know still read this thing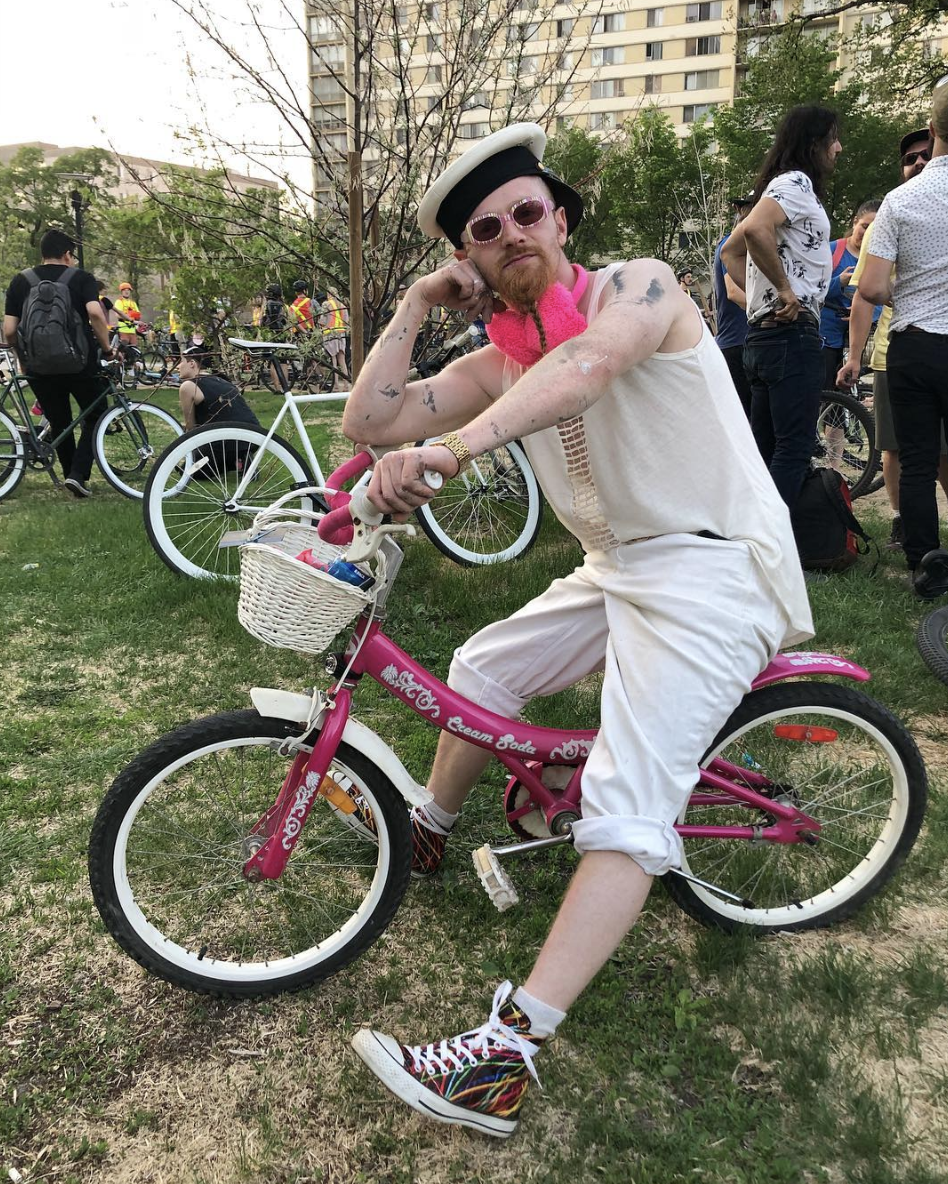 so if that's you, hello!
and it reminded me that not only is this a place to share my thoughts about my city and the things that matter to me, but also to use it as a place to highlight some of the really cool and interesting things that I somehow wind up getting to do in this weirdly charmed life of mine
like this:
The other week I discovered one of the coolest gems in our city: the RTMF bike jam, which is actually a testament to how un-cool I actually am because this thing has been going for a few years now and I only just got around to going
(thanks Carlene for the reminder)
but holy hell guys are bike jams ever the best thing ever.
Not only does it involve one of the best activities ever - riding yr bike - but you get to do it as part iof a massive group of people who are all slightly buzzed, listening to music which is pumping from a bike with speakers attached to it, and riding super duper slow so you can take selfies and laugh at dumb jokes with yr friends.
We met at the muster point in Central Park before the jam kicked off and we met a dude whose name I forget, but he was riding a pink child's bike that said "Cream Soda" on it and was giving out handfuls of cotton candy
which was a bit soggy and gross from the humidity
but whatever
obviously we had some, and participated in yelling "CREAM SODAAAA" whenever he drove by and pumped his fist and yelled his bike jam chant because that's what one does when one is bike jamming.
Because when you attend weird, fun, interesting events you get to meet all the weird, fun, interesting people that make the place you live something special.
And take it from me: the RTMF bike jam is one of those things that makes Winnipeg really special.
Even though there was a vendor stop around midnight and we grabbed a few more road rockets John an I were exhausted by the time we got to the final party location which was some random side street in The Exchange District
where a DJ and a hot dog stand were waiting for all the partygoers
but instead of partying until dawn John and I rode our bikes to Johnny G's and devoured a plate of chicken fingers and shoestring fries before taking a slow, safe bike ride home
because life's about balance, after all..
---